Democrats Fiddled As Bush Tortured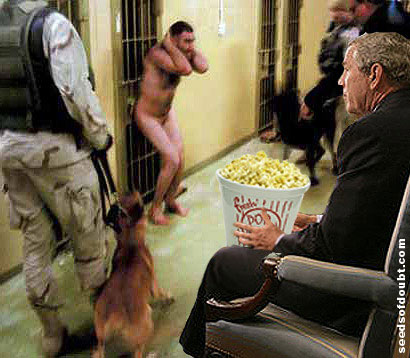 And the difference between these two parties is what again?????
Democratic complicity in Bush's torture regimen
The Washington Post
reports today
that the Bush administration, beginning in 2002, repeatedly briefed leading Congressional Democrats on the Senate and House Intelligence Committees -- including, at various times,
Jay Rockefeller, Nancy Pelosi, and Jane Harman
-- regarding the CIA's "enhanced interrogation methods," including details about waterboarding and other torture measures. With one exception (Harman, who vaguely claims to have sent a letter to the CIA), these lawmakers
not only failed to object
to these policies, but
affirmatively supported
them.