Antarctic ozone hole biggest on record, U.S. reports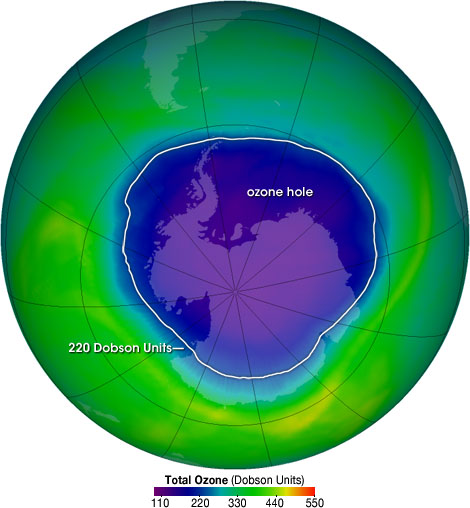 WASHINGTON (Reuters) - This year's ozone hole over Antarctica is bigger and deeper than any other on record, U.S. scientists reported on Thursday.
The ozone layer shields Earth from the sun's harmful ultraviolet rays, and the layer thins out over the South Pole each year, primarily because human-made compounds release ozone-eating chlorine and bromine gases into the stratosphere.
"From September 21 to 30, the average area of the ozone hole was the largest ever observed, at 10.6 million square miles ," said Paul Newman of NASA's Goddard Space Flight Center outside Washington.
If the stratospheric weather conditions had been normal, the ozone hole would be expected to reach a size of about 8.9 million to 9.3 million square miles, about the surface area of North America, NASA said in a statement.