Fashion Industry Bows To Climate Change Reality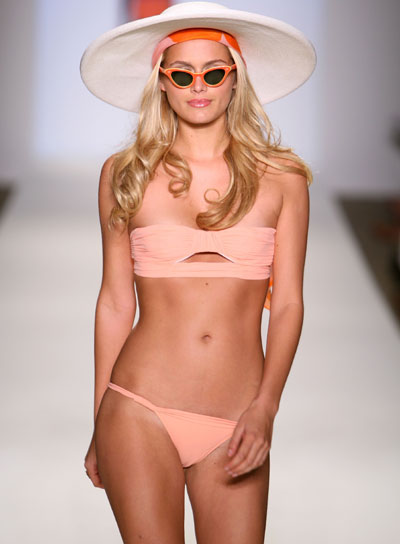 Maybe now that the fashion industry is reacting to global warming, some other folks can start to take their heads out of the sand.....
Unpredictable and typically warmer weather worldwide is wreaking havoc on the industry. It is forcing fashion houses to ditch traditional seasonal collections for transeasonal garments that may lead to a drastic overhaul of fashion show schedules and retail delivery dates.
The fashion system must adapt to the reality that there is no strong difference between summer and winter any more. . . You can't have everyone showing four times a year to present the same thing. People are not prepared to invest in these clothes that, from one season to the other, use the same fabrics at the same weight."
US fashion retailer giants, including Target and Kohl's, have also started using climate experts to plan their collections and schedule end-of-season sales. And from January, Target will sell swimwear year-round.